Fresh Milk Cream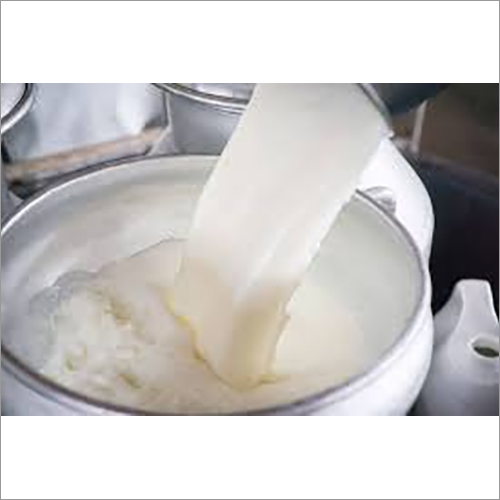 Fresh Milk Cream
Price And Quantity
Kilograms/Kilograms

160 INR
Product Specifications
Product Description
Fresh milk cream, sometimes referred to as dairy cream or heavy cream, is the thick layer of fat that forms when raw milk is allowed to stand. It is a thick and creamy component of milk that is frequently utilised in dish preparations like baking and desserts.
The following are some salient features and applications of fresh milk cream:
1. Fresh milk cream is high in milk fat, often having between 35% and 40% of the total weight. Its high-fat level gives it a creamy, silky texture that makes it a popular addition to a variety of dishes.
2. Due to its high-fat content, milk cream has a rich and delicious flavour. It gives foods and desserts a creamy, decadent flavour.
3. Whipping: To make whipped cream, fresh milk cream is frequently used. The air is incorporated into the cream while whipping, giving it a light and fluffy texture. Whipped cream is frequently used as a garnish for sweets, cakes, pies, hot drinks, and other foods.
4. Fresh cream is a flexible component in cooking and sauces. To add richness and thickness to stews, curries, soups, and sauces, it can be used. It imparts an opulent flavour and aids in giving food a velvety, smooth texture.
5. Desserts: Milk cream is a crucial component of many sweet dishes and desserts. Creamy custards, ice creams, mousses, ganaches, and fillings for pastries and cakes are all made using it.
6. Coffee & Hot Drinks: A spoonful of fresh cream added to coffee or hot chocolate improves the flavour and gives the beverage a creamy richness.
7. Butter Production: To separate the fat and make butter, fresh milk can be churned or stirred. Buttermilk is the liquid that remains after churning.
By letting the raw milk settle and then skimming off the cream that floats to the top, fresh milk cream can be made. As an alternative, cream that has been made commercially is sold in stores; it is frequently pasteurised and standardised for consistency.
Keep fresh cream refrigerated when using it to preserve its freshness and avoid deterioration. Fresh cream should be consumed prior to its expiration date because it has a finite shelf life.
It's important to note that there are various kinds of cream available, including light cream, half-and-half, and whipping cream, each of which has a different amount of fat and is appropriate for a variety of culinary uses.
In general, fresh milk cream is a flexible component that gives a variety of foods, desserts, and beverages richness, creaminess, and flavour.